Jacksonville, November 8 — ZETOR NORTH AMERICA answers the demands of North American market by introducing a new series tractors of 45, 55 65&hp. The new models, MAJOR HT 45, MAJOR HT 55, and MAJOR HS 65 are an extension of the MAJOR model range which includes the Major 80.
All MAJOR models can be equipped with front loaders and other attachments. The tractors are widely used in farming, transport, forestry or road maintenance. The tractors are reliable, powerful and easy to maintain.
"In recent months our dealers have noted an increase interest from customers for a quality tractor in the 40 to 60 hp range. They know the reliability and simple maintenance of Zetor tractors and we listened by bringing to market these 3 new models," says Mike Boucher, Director of Sales & Operations, ZETOR NORTH AMERICA.
The Tractors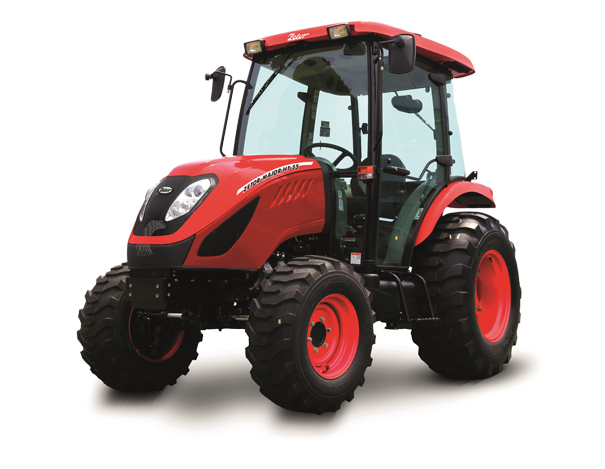 The heart of the new MAJOR HT is a TIER 4 Final emission standard engine, with three-stage hydrostatic transmission. The hydraulics of the tractor is equipped with two oil pumps of total flow capacity of 14.5 gpm, sufficient for work with front loaders and other aggregations. The cabin is spacious and air-conditioned, which improves operator comfort.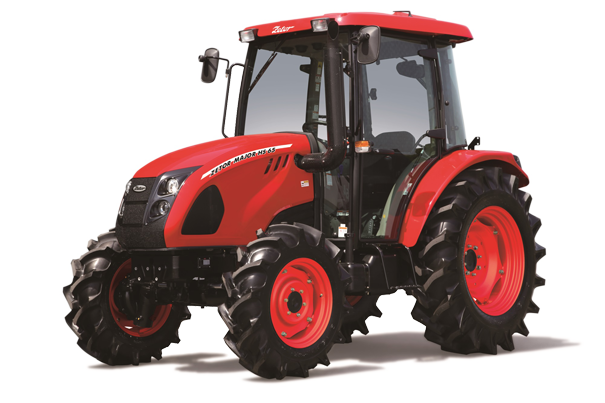 The MAJOR HS 65 is powered by a 67 hp engine, TIER 4 Final emission standard. It employs a mechanic transmission with 24 forward/24 reverse gears equipped with PowerShuttle, i.e. reverser which allows changing of travelling direction under load. As with the MAJOR HT, this tractor is also equipped with a wet brakes system.
"The new tractors are small and light; therefore, they are quite manageable. They can be used not only in cultivation and general maintenance, but also in stables and other areas with limited space. Due to their manoeuvrability, they are also ideal for road maintenance," adds Mike Boucher.
ZETOR a.s., an European tractor manufacturer founded in 1946, has sold tractors, loaders and implements in the North America market for 40 years with sales of over 29,000 tractors. Larger models, Proxima and Forterra, are offered with horsepower ranging from 100-150hp. ZETOR SYSTEM equipment include front loaders and drum mowers. For more information on new products by the ZETOR brand, visit http://www.zetorna.com/products.
ZETOR TRACTORS a.s. Company
ZETOR TRACTORS a.s. is the manufacturer of ZETOR tractors. Since 2002, the company has been owned by the Slovak company HTC holding a.s. The production premises are located in Brno. Currently, the company employs 660 workers in Brno and an additional 90 managers and workers abroad. In export markets ZETOR is represented by six subsidiaries (affiliations) in the UK, France, Germany, Poland, North America and India. 85% of total production goes to export markets. Apart from the Czech Republic and Slovakia, Poland, Lithuania, Ireland, Germany, the UK, France, the USA, and Bulgaria are among the brand's traditional markets.
In 2016, the ZETOR brand celebrated its 70th anniversary. During its existence, it has sold more than 1.3 million tractors to 136 countries around the world. ZETOR offers its customers products with an ideal balance of quality and price. Thanks to its own production and development centre in Brno, the company is able to continuously innovate its tractors, thus offering customers the ideal combination of strength and engine power, simple and practical design, and excellent effectiveness in operation. The current portfolio of the ZETOR brand consists of four tractor model ranges (MAJOR, PROXIMA, FORTERRA and CRYSTAL) with plans to extend this to six model ranges.
In 2015, ZETOR TRACTORS a.s. introduced the new ZETOR by Pininfarina design concept, which shall be gradually applied to all model ranges. In addition to tractors, the company also produces and sells engines and tractor components. Among other things, the company offers two ranges of ZETOR SYSTEM front loaders and original ZETOR oils. ZETOR also provides services in the area of servicing and spare parts sales; the company is able to deliver requested components anywhere in the world.
For more details on the ZETOR brand and its products, please visit:
Follow ZETOR TRACTORS on social networks:
For further information, please contact
Michael D. Boucher
Director of Sales & Operations Zetor North America, Inc.
e-mail: mboucher@zetorna.com
Alexandr Kuchař
ZETOR TRACTORS a.s.
phone: +420 739 327 983
e-mail: akuchar@zetor.com