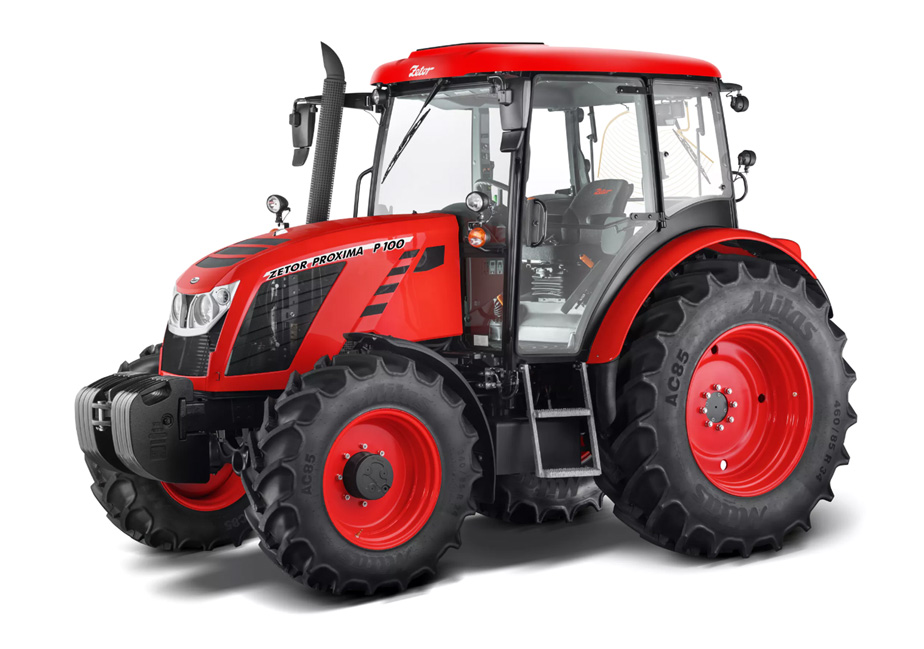 Zetor P-series is available with two transmission versions:
P100 SS (99 HP) with Synchro Shuttle
P100 PS through P130 PS (99 to 128 HP) with Power Shuttle.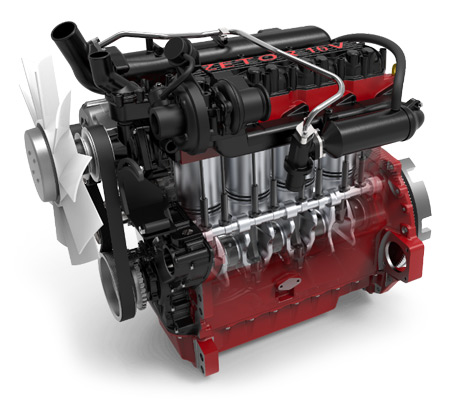 The latest T4F, 4-cylinder Zetor engines deliver significant fuel reduction of over 19% with two balancer shafts, 4-valves per cylinder, wastegate turbocharger and an electronic governor, while maintaining the time proven mechanical injection system. In addition to outstanding fuel economy, engines tolerate fuel of various quality and are known for low parts cost, compared to common rail engines.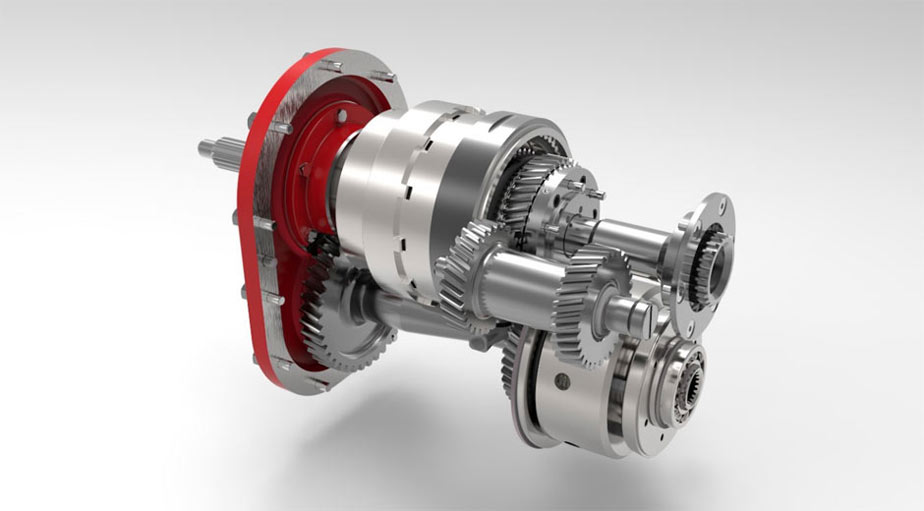 The P100PS Series tractors are equipped with Zetor Semi-Powershift transmission and a hydraulic Power Shuttle reverser. The transmission features four synchronized gears and three powershift gears that can be set on auto shifting mode or manual mode (by buttons on the side of gear shift lever). Plus there are two ranges, for a total of 24F / 24R speeds.
A De-Clutch feature with a button on the front side of the shift knob activates the PowerClutch, which enables the operator to shift through the four gears without the need to depress the clutch pedal.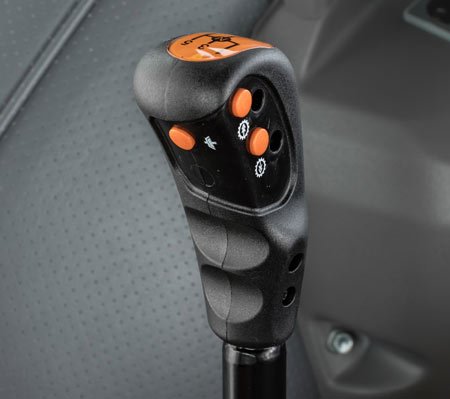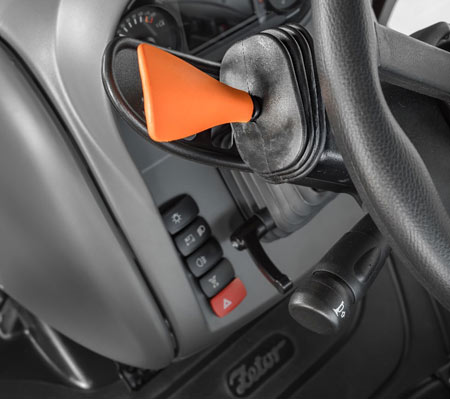 The Power Shuttle Reverser control lever on the PS series is mounted to the steering column on the left side of dash.

The SS models are equipped with a 19 MPH axle without front brakes. The PS series features 25 MPH front axle with built-in wet disc brakes. Front fenders are standard on PS series, optional on SS series.
All P Series tractors come factory equipped with 2-speed 540/1000 Independent PTO. An additional feature on all models is Ground Speed PTO. No other tractor brand in this HP class is sold in North America with this premium feature. A few popular uses for ground speed PTO: Unclogging a hay baler, or post hole auger or a manure spreader is easily possible by inching the PTO shaft slowly in reverse direction, without moving the tractor.
The PS models feature an electro-hydraulically controlled wet PTO clutch pack.
The SS models use a dry PTO clutch, independent of the transmission clutch. A mechanical lever engages and disengages the PTO clutch.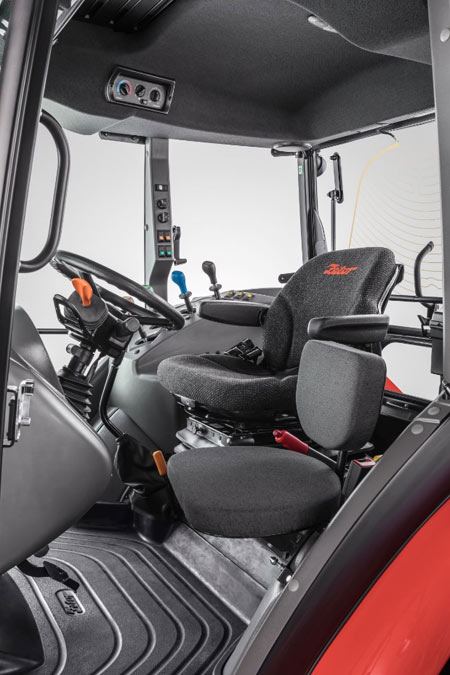 The Premium Climate Control Cab is well equipped. Tilt and telescopic steering comes standard, so is sun visor, locking L/R doors, L/R mirrors (heated on PS series) and a pre-wired stereo ready sound system with speakers and antenna.
The PS series also has a folding instructional seat with retractable seatbelt (optional in the SS series). A premium air-ride seat with for/aft/ swivel/rocker/recline adjustments, dual arm rest and a retractable seatbelt is standard on all models.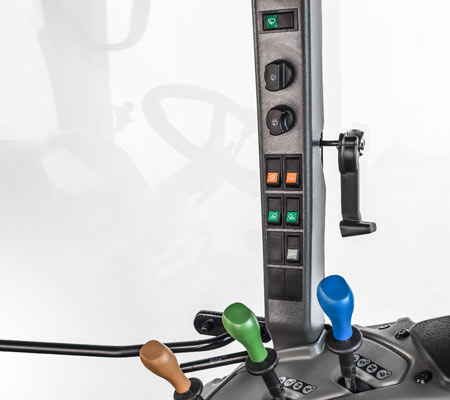 All P-Series Cab tractors include multiple sources of 12V implement power supply, F/R wipers and cab lights. On the PS series, rear window is heated.
Two tool boxes (one inside, one outside) are standard.
PROXIMA P Series tractors are equipped with the highest 3-point hitch lift capacity in its horsepower and weight class. All models lift over 7,700 Lbs., 24" behind the ball ends.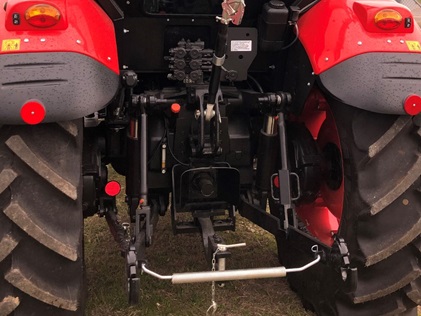 All models come standard with heavy duty telescopic stabilizers and CATI/ II extendable link ball ends and a HD swinging drawbar complete with hammer strap and tow pin.
CAT I/ II, 3-point hitch lift arms with fixed hook ends are optional.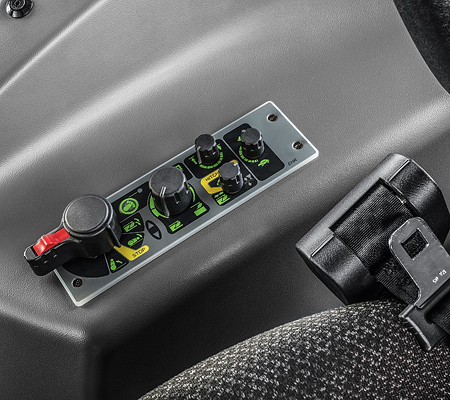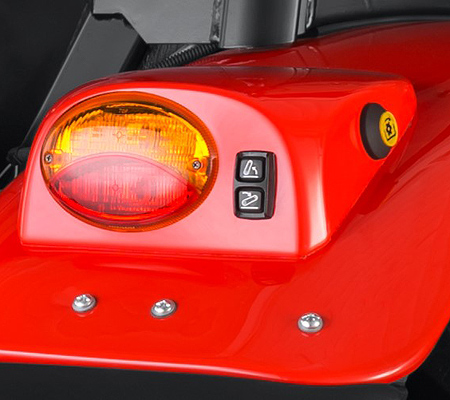 The PS models feature the high specification Electronic Lift Control of the 3-Point Hitch with lower link Draft sensing by Zetor's patented HITCHTRONIC™. This feature saves up to 10% fuel in tillage.
Each PS model comes standard with L/R outer fender buttons to control the lift and lowering of the 3-Point Hitch, plus a PTO inching button for easy PTO hookup.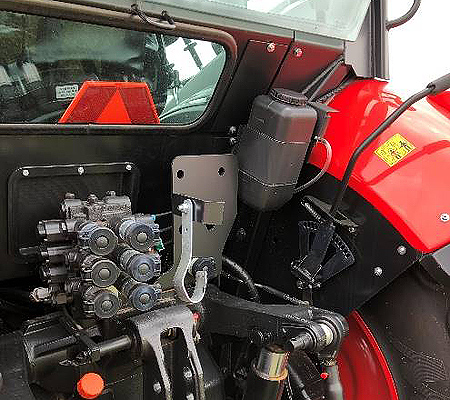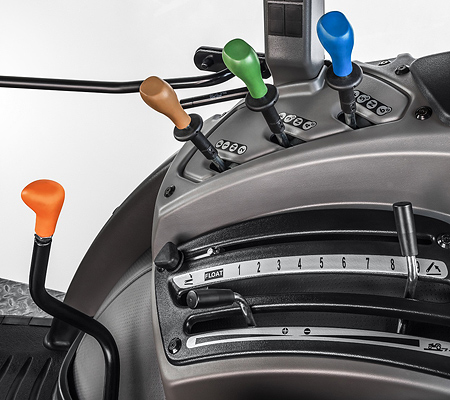 The SS series models are factory equipped with Mechanical Levers for Position/Draft and Mix controls of the 3-point Hitch. There is also an external lever in the back to control the hitch while attaching an implement.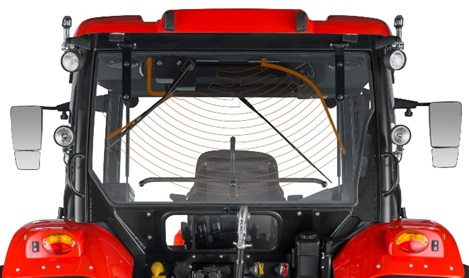 All P series tractors come factory equipped with three rear valve bank with 4-way functions.
The remote valves also feature pressurized kickout when the cylinder stroke ends.
The PS Series can be ordered with four-spool valve bank as an option.
The SS series comes with total of 9 front and rear lights; The PS series has 12 lights.
Left and or L/R rotating beacons are available as an option.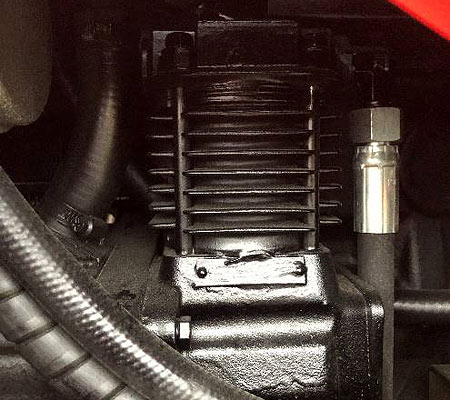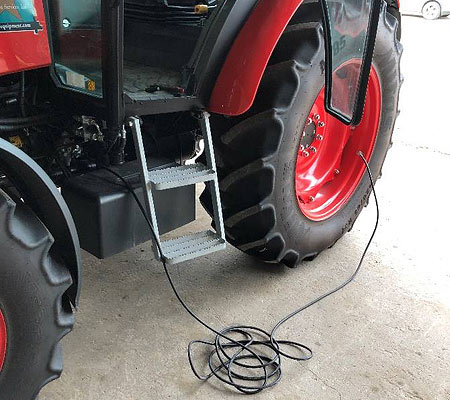 The practical standard on-board compressor, unique traditional Zetor feature and included tire hose can fill any tire with air.
The matching Zetor System 229 front loader is massive and well equipped:
Full length subframe
Standard self-leveling
Standard third function
Euro or skid-steer style tool carrier