Brno, December 12, 2016 – Zetor Tractors introduced a brand new model MAJOR HS 80. The new tractor extends the MAJOR range meeting the requests of the most demanding customers who are seeking more comfort and low operation costs in this category of tractors. Launch of the new MAJOR HS extended the total product offer of the ZETOR brand to 4 model ranges and 9 models.
The MAJOR model range was launched in 2013. It immediately became one of the most popular ranges among customers mainly due to its simple design, universal use, reliability, robustness and low operation costs.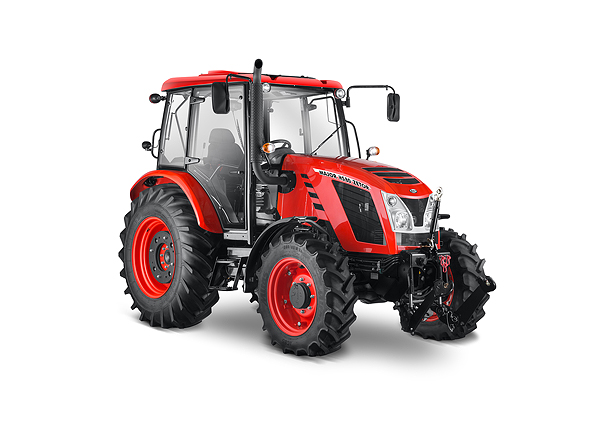 The new MAJOR HS is powered by Deutz four-cylinder engine with displacement of 2.9 litres and power of 76 hp. The core innovation of the tractor is the gearbox with 24 gears forward and 12 reverse. Four gears of the gearbox are supplemented with three groups and two-stage PowerShift. In addition, MAJOR HS is equipped with hydraulic PowerShuttle which allows the change of direction under load. The maximum speed of the new tractor is 40 kph, minimum speed is 0.5 kph. with six gears.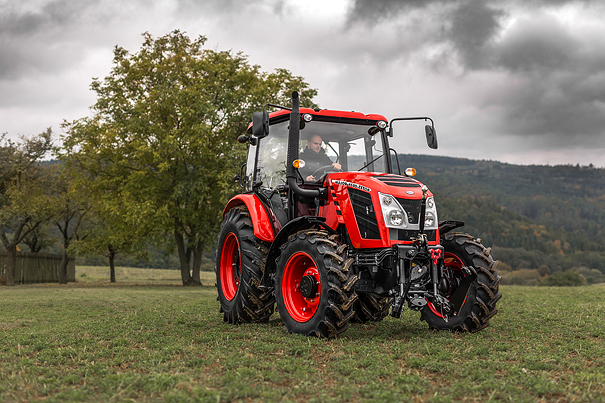 Tractor cabin offers sufficient space, with new steering column, adjustable in two directions together with the steering wheel, new dashboard and new more comfortable seat with horizontal turning make the operation of the tractor much more comfortable. The controls in the cabin are located for operator efficiency. MAJOR HS is also equipped with passenger seat, more storage space and new dashboard which can be switched to display specific data .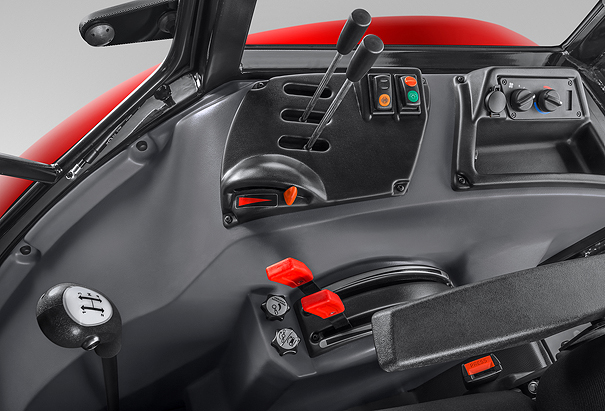 MAJOR HS is equipped with turning front mudguards which made the turning radius much smaller, allowing very good maneuverability of the tractor, making the tractor ideal for operation in limited space for small and middle-sized farms or municipal service. The tractor is offered also with ZETOR SYSTEM front loaders.
On ZETOR TRACTORS a.s. Company
ZETOR TRACTORS a.s. is the producer of ZETOR tractors. Since 2002, the Company has been owned by the Slovak Company HTC holding a.s. and produced in Brno, Czech Republic. Worldwide ZETOR is represented by seven subsidiaries, UK, France, Germany, Poland, Slovakia, North America and India.
On the ZETOR brand
This year, the ZETOR brand is celebrating its 70th anniversary and has sold more than 1.3 million tractors to 136 countries. To its customers, ZETOR offers an ideal balance of quality and price of their products. The Company's own production and development center in Brno ensures continuous innovation of tractors: they offer the best combination of strength and engine power, easy and practical design and excellent operation effectiveness. Current portfolio is comprised of four tractor model ranges (MAJOR, PROXIMA, FOTERRA and CRYSTAL) with projections of up to six model ranges. In 2015, ZETOR TRACTORS a.s. introduced the new design concept ZETOR by Pininfarina which will be applied to all model ranges. In addition to tractors, the Company produces and sells engines and tractor components and offers two ranges of front loaders ZETOR SYSTEM.
For details on the ZETOR brand and its products visit
www.facebook.com/ZetorNorthAmerica/
www.zetorbypininfarina.com
www.zetor70.com